AAMLS 2017
Scientific Reunification:
From Basic to Cutting-edge Medical Laboratory Sciences
September 22 (FRI) - 24 (SUN), 2017
BEXCO, BUSAN, KOREA
About Us We' re here as a public health guard,
and ready for the
brilliant future together with you

Home
About Us
Regional Chapters
Regional Chapters
Seoul
KAMT Seoul Branch, founded in 1963, operates for enhanced friendship and empowerment, and has 6,000 members working in various fields, including hospitals, public health clinics, and R&D labs. Main businesses include trainings, pep rallies, volunteer activities, small-medium hospital conferences, membership culture experiences, ASCPi exam preparation education, funeral support, KJCLS academic paper support, academic exchanges with the city of Taipei. The 30-person executive committee has been striving hard to unify its members. The society will do its best to bolster the pride in Seoul's clinical pathologists.
President
Kang, Bok Man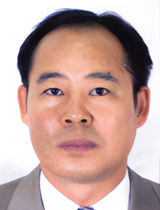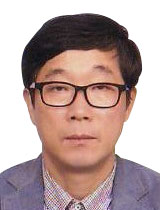 Daegu
KAMT Daegu branch is a rights group for Daegu's clinical pathologists. Under the leadership of chairman Youngman Kim's 14th executive committee, the society is comprised of 1000 members. The society, founded in 1981, has conducted various activities such as member networking opportunities, empowerment, training, communications with members, and diverse volunteer activities such as briquettes service, finding your blood type event, and blood glucose inspection events.
President
You, Hwang Rim
Gwangju
KAMT Gwangju branch, located in the city of light and art works under the slogan "More humbly More for the members,
To form a better Gwangju society, for members' empowerment and development, we will always be with the members to improve the society. Further, we will try our best to make the society come together by enhancing clinical pathologists' pride.
President
Seo, Jeong hun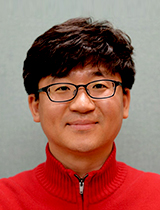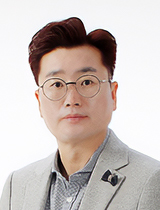 Ulsan
The city of Ulsan is located in the southeast corner of Korean peninsula. The city is the industrial mecca of Korea, with enhanced automobile, shipbuilding, and oil refining industries.
With the East Sea coastline on its right, the city is also a marine tourist attraction, and the nation's only whale tourism city.
KAMT Ulsan Branch, was spun off from Gyeongnam branch in 1997, as the city was promoted to a metropolitan city. The society has a relatively short history but has stabilized quickly thanks to its united members and executives. We plan to enhance regional health and medical technology and the empowerment of clinical pathologists by acquiring and distributing the latest medical inspection technologies.
President
Lee, Do WangG
Gangwon
KAMT Kangwon branch has been with the association since the foundation of the association in 1962.
Gangwon Province is located through Baekdudaegan across 18 cities and counties, with vast forest areas; the society has combated its geographic disadvantages with the members' passions. With these environmental characteristics, the society has been divided into three parts, Yeongdong province, Wonju province, and Chuncheon province, to fulfill the duties as a component of regional community. The society will acquire newest medical testing technology to empower pathologists and regional health and medical technology.
President
Oh, Ki jin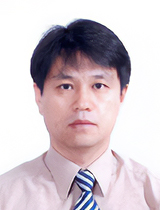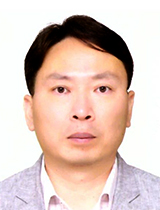 Chungnam
Hello? This is Pilsang Yoo, chairman of the KAMT Chungnam branch. The society currently has 600 members and will soon reach the 1000 member mark. Our society was able to achieve not only quantitative expansion but also qualitative expansion due to the members' high standards. As Chungnam serves as our nation's hub, we believe that this society serves as a hub in clinical pathology society. Chungnam society, as healthcare professionals, will take pride our clinical pathology work and do our best to foster members' growth.
President
Je, kal suk
Jeonnam
KAMT Jeonnam branch operates with separated zones.
Eastern region focusing on Suncheon, southwest region focusing on Mokpo, western region focusing on Yeongkwang, Hampyeong & Jangseong, and south central region focusing Jangjeung, Gangjin, and Bosung. Jeonnam is the only region without college hospitals. The society is comprised of 500 members from mid-small hospitals and clinics. Despite harsh conditions, the society has twice hosted national conferences and enhanced members' pride, and provided a chance for members to unify. Our society is small but strong.
President
Moon, Byeong seog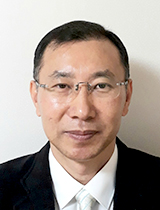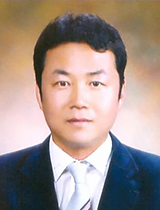 Gyeongnam
Gyeongsangnamdo, which the KAMT Gyungnam branch operates in, is located in the southeastern part of the Korean peninsula, is adjacent to Busan on the east and Daegu to the north, and is comprised of 8 cities and 10 counties. Changwon-si, where Gyeongnam provincial office is located, is Korea's first planned city, the cradle of the machinery industry, and a global city with a clean environment. In 2010, the city merged with Masan and Jinhae to play a critical role in southeastern part of Korea.
The city is full of different places for sight-seeing and dining.
In 2014, the society hosted the 52nd national medical laboratory scientist conference, as well as Korea's first international symposium and small-medium hospital special sessions,
which 4 countries participated.
President
Je, Kal suk
Busan
Dear Members, This is Hae-Keun Park, the president of the 25th Busan Association of Medical Technologists. I wish all of you good health and happiness in all what you do in 2016, the year of the Monkey. Our association has long history over 50 years since 1962. So the executive branch have focus on the improvement of member's right and status. During the 3-year period, we do our best that members feel 'self-respect and pride'. As the president, I will give my best efforts to develop the Busan Association of Medical Technologist and participate in the association's activities with you. Thanks.
President
Hwang Weon Joo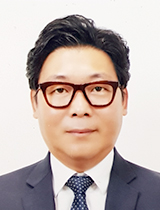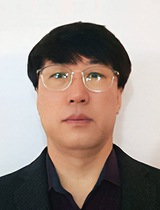 Incheon
KAMT Incheon branch has 1000 members as of 2016, grows with great teamwork and unity, and does its best to enhance member rights. The society conducts effective training, is currently redeveloping its mobile webpage, and actively participates in volunteer activities with Incheon citizens.
President
Hwang, Sung Jun
Daejeon
I sincerely hope your healthy and happy life.
Due to all Daejeon society members, executive committee,
and executives, KAMT Daejeon branch has improved as an exemplary society.
As the chairman, I am doing my best to help you to obtain infinite pride in our society, and to form a member-centered society.
The society has created many great traditions with our forerunners' endeavors. There are health day events for 50 disabled and their families and Daejeon clinical pathology society newspaper that writes even our small stories. Athletics competition which we run together with the members to strengthen our friendship, and culture day event which we meet at a cinema after work, are also small happiness of the members.
Dear beloved members!
The society is small but provides excellent quality of service.
We will also conduct necessary and satisfying trainings.
Further, we executive committee will always cater to your ideas. Please, give us good ideas. We will create the best society reflecting your needs.
President
Song, Chi Woong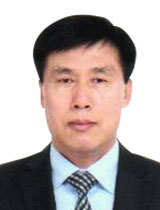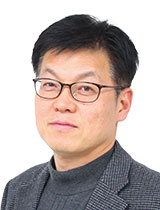 Gyeonggi
KAMT Gyeonggi branch is based on Gyeonggi province, Korea's largist province with a population of 13 million.
It is located in Seohyun-dong, Seongnam-si, Gyeonggi-do, with 5,000 members and 52 sub divisions under its main division.
The society, which realizes citizens' health improvements and big data in Korea's medical smart mecca of Gyeonggi Province, provides appropriate information through policies and academies to members for continuous changes and innovation, and allows members and citizens to live a happy and healthy life.
The society is a leader in Korea's medicine.
President
Lee, Kwang Woo
Chungbuk
Chungbuk is the home of Mt. Sobaek, Mt. Wolak, Mt. Sokli, lake Chungju and Daecheong.
The region is famous for its relaxed hospitality.
Further, based on Chungbuk's 'Jikji,' registered as world record herigtage, transportation network such as Cheongju international airport, KTX Osong station, highways, and Osong Ochang industrial complex, the region has arisen as the center of Korea with world- class IT, BT high-tech industries and infrastructure, and superior personnel.
President
Cho, Sung Hoon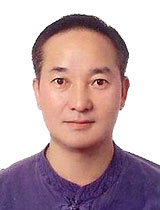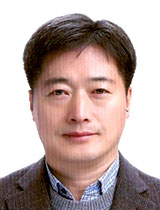 Jeonbuk
The Korean Society for Clinical Laboratory Science (formerly Medical Technology) was established in 1978. The Korean Journal of Clinical Laboratory Science (KJCLS) is the official journal of the Korean Association of Medical Technologists. KJCLS is published by the Korean Society for Clinical Laboratory Science. KJCLS is published on the last day of every March, June, September, and December. KJCLS is indexed by NRF (National Research Foundation Fund of Korea)'s KCI (Korean Citation Index).
President
Lee, Hyung Sub
Gyungbuk
Dear Members, Always be healthy and I sincerely hope you a happy living.
KAMT Gyungbuk branch operates for academic research and empowerment of the members.
Due to its large cover area, the society has divided and conducted training sessions, operates quality control business focusing on small-medium member hospitals, supports foreign conference participation, and hosts pep rallies for members' friendship and unity.
Going forward, our executive committee will actively reflect members' ideas and form a society that enhances the scientists' pride.
President
Cho Dae Hyun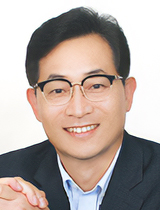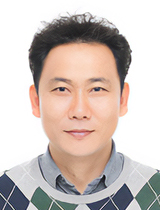 Jeju
KAMT Jeju branch, the island of unspoiled nature,
currently has 15 executives and 275 members
that operate with communication and unity.
The society actively participates in various society businesses,
including training.
The society conducts joint academic conferences with pathology students, contributes to society through blood drives, and promotes members friendship by oreum climbing events.
The Jeju society plans to will serve the clinical pathology community.
President
Kim, Hong Ju